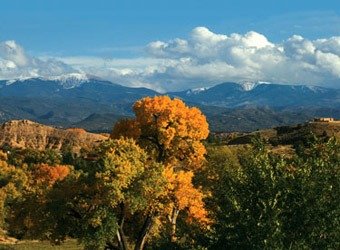 I'd thought about going to the big Self-Publishing Book Expo that was held in NYC October 27.
Good thing I didn't.
Sandy, anyone?
I went to New Mexico instead to see my daughter.
There were some medical issues, shall we say, and her husband was on his pilot's hitch. She needed her Mom.
And her Dad.
So off we went.
We watched movies, ate green chile at Tomasita's and drove along the old road to Taos.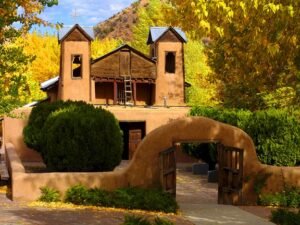 And of course under the circumstances, we stopped at the Santuario de Chimayo for some healing dirt, which has helped everyone's spirits, at least.
I actually did manage to follow the Self-Publishing Expo on Twitter, if you can believe that. At least, I followed people's 150 characters worth of comments.
Anyway, one of my self-publishing inspirations was there, and I'll be featuring her next week. What was amazing was how many editors from big publishing houses and how many agents were there. Woo-hoo.
Next Year, maybe.
Anyway, it was fun to be with my kid again like the old days, just us in our jammies watching movies on TV. Julie and Julia it was this time.
Hey folks—Julie—another self-publishing success story. All from blogging. What can I say?
And for all of you who've asked, my daughter is doing great. Since a picture is worth a thousand words, I'll prove it.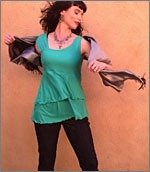 Here's a recent photo of her in the Santa Fean Magazine. Her parents (that would be us) said go to law school. She said she wanted to be in fashion. Guess who followed her own path and is happy she did.