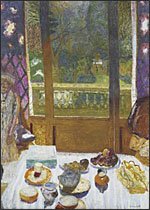 I read an article recently in which a critic made a disparaging remark about women's blogs, how it was fortunate that so many women out in the sticks had an outlet. An outlet? An outlet? As opposed to, say, writing book reviews in a journal that probably has far less readers than those little, ole, bloggy thingies, right? Okay, Jane, breathe. Breathe deeply.
Anyway, the snide remark got me thinking about a speech the poet Adrienne Rich gave at Smith College thirty four years ago during the height of the feminist movement. I had to dig around to find the quote I wanted. Here it is . . .
"When those who have the power to name and to socially construct reality choose not to see you or hear you . . . when someone with authority describes the world and you are not in it, there is a moment of psychic disequilibrium, as if you looked in the mirror and saw nothing. It takes some strength . . .