Palace of the Blue Butterfly | Episode 17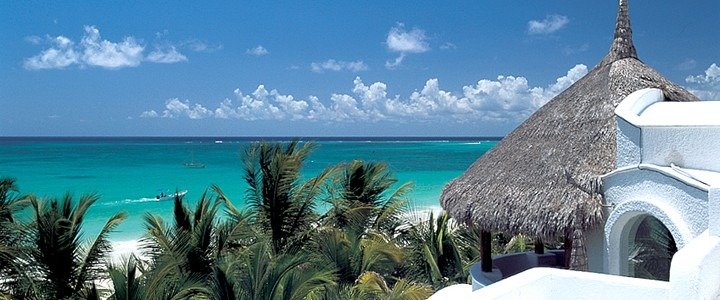 See the place above? Sometime after hurricane season in Mexico and before the spring wildflowers arrive here on the ranch, that's where I'll be, diving into that incredible water. Yes, it really, really looks like that. I swear.
I have always wanted to stay at this hotel— the Maroma— set on a deserted beach fifteen miles down a bumpy, dirt road off the highway to Tulum. This year I'm going to do it, my reward for getting my novel out of the closet and into the world. On this post, I'll be reading the very last episode.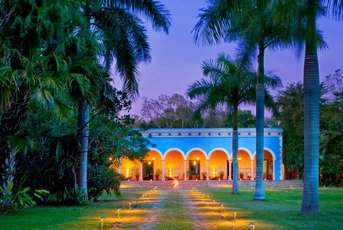 Here's the plan. Dave and I rent a car in Merida, and we drive to one of those wonderfully restored henequen plantations like, well, like the one on the right.
From there, if we can peel ourselves away, it will take a day to drive to the coast where we'll head south from Cancun toward Tulum. Maybe we'll stop at one of the cenotes along the way. (see below left)
When we were younger, with child in tow, we stayed at some pretty rustic places, like the one below on the right. Great when you're in your twenties and thirties, but uh, now . . . no.
Still, we did have some fabulous shrimp dinners in a little beach shack under a palapa roof. Stay tuned for the recipe in next week's post.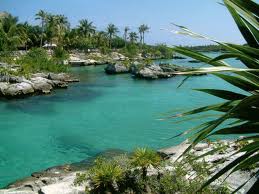 But first a little secret . . .
There's a reason I "published" Palace of the Blue Butterfly as a podcast first, and here it is. I was told I wouldn't be penalized by large publishing houses for podcasting a novel in the same way I would be for self-publishing an e-book. I would still be considered a debut novelist. Okay. Whatever. I am so over all that.
An e-book is on the way. Right now, I'm working with a book cover designer who tells me she wants to create an image which is as "sexy and mysterious as the novel itself." Go girl!
BooknookBiz.com will be doing the formatting, and, hey, in a few weeks to a month . . . presto zingo voila! An e-book.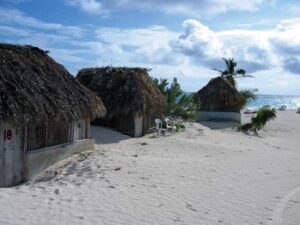 No 60 or more agent queries, no publishing house fiascos, like your editor leaving, no waiting two years for your book to see the light of day, no $24.00 hardbacks you have to figure a way to sell if you ever want to pay back your advance. No fame and fortune either, but a writer's real chances of that are what, really? I'll just buy a few lottery tickets.
By self-publishing I get to work hand in hand with super-creative people like the cover designer, like the lovely freelance editor who went through several iterations of this novel with me, my website designer, and all the very cool people who are facilitating self-publishers like me, like the folks at BooknookBiz.com
Then, of course, there's you, gentle reader. For a $0.99 e-book on Amazon or B&N, you get to be both agent and editor. You get to decide. Spread the word.
Meanwhile, I'll be dreaming up one of my next Romantic Suspense novels on the Mayan Riviera.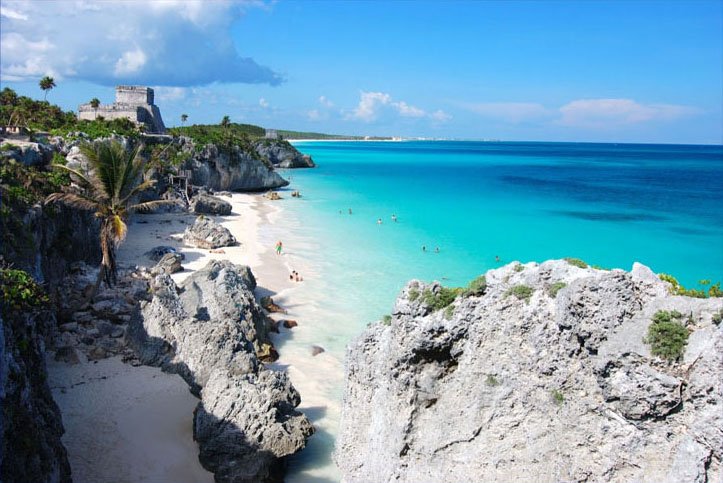 [wpaudio url="https://www.allaboutjanesranch.com/pods/POBB17.mp3″ text="Episode 17 – click and listen" dl="0″]