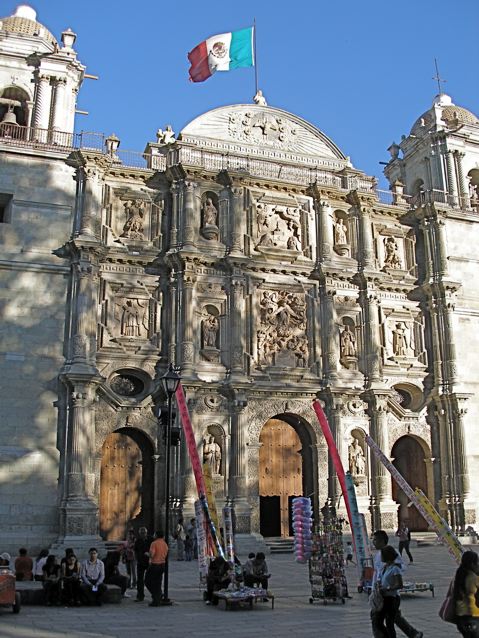 All I'd expected was a photograph.
I'd written the following e-mail to the Museo Archivo de Fotografia: "Estimado Senor o Senora: En un articulo sobre el fotogrofo George Miller, vi . . ." Dear Sir or Madam: I recently saw a photograph in an interview . . .
Within a day, I received a reply. Yes, I could purchase a print. What size would I like? Did I want matte or glossy? The price for a certain size print was such and such amount.
A simple transaction.
And then the bank got involved.
All I had to do was send a check to the photographer's account. Okay. Very simple. Except the money never got there. I called the bank. The bank called me back. I wrote the photographer's daughter who handled his affairs. She checked with the bank in Mexico. No check. Where did it go? This went on daily for weeks. I'm not kidding.
But as the Mexicans say, " No hay ningun mal que por bien no venga." Basically—every cloud has a silver lining. And in this case, the silver lining was a growing friendship.
After a month of all this to-ing and fro-ing with the banks, I opened an e-mail from Mexico and there was an invitation to a gala retrospective of George Miller's work. The Millers would be honored if my husband and I would join them at the Centro Fotografia Manuel Alvarez Bravo in Oaxaca.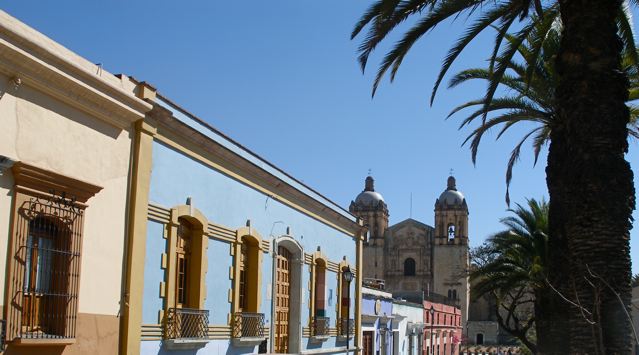 "Dave," I said. "We're going."
He looked at me like I was nuts. These people were complete strangers. I NEVER do things like this. Besides I'm terrified of flying.
I'd rather DIE than not go," I told him.
I knew I had found friends for life. (I don't know how I knew, but I knew.) I couldn't let this pass me by.
As it turned out, the flight to Mexico was scheduled during one of the worst storms to ever hit San Francisco—250 lightning strikes at SFO in a matter of a few hours. "The mother of all storms," the guy on the weather channel called it. Even a Southwest flight got hit by a bolt of lightning on the approach to the San Francisco airport! Dave took one look at my stricken, petrified face and figured we were never getting on that plane.
I'd rather die, I told myself again, than not go.
But once above the clouds, the trip became magical, smooth as silk. I looked out of my window as we approached Mexico City and gasped. Framed in my tiny window, rose the snow covered volcanoes, Iztaccihuatl and Popocatepetl, gleaming white in the brilliant blue sky. The pilot turned in a wide arc and flew us straight down Avenida Reforma, past Chapultepec Castle, right above the Monument to the Revolution. I could even see the gold wings of the Angle of Independence as we flew above it.
Dave and I arrived in Oaxaca at twilight, the beautiful colonial city sparkling below us, its colorful buildings just beginning to fade into dusk. We grabbed our luggage and boarded a van full of George Miller's friends and family. We were all staying at the charming Hotel Aitana. The party had begun.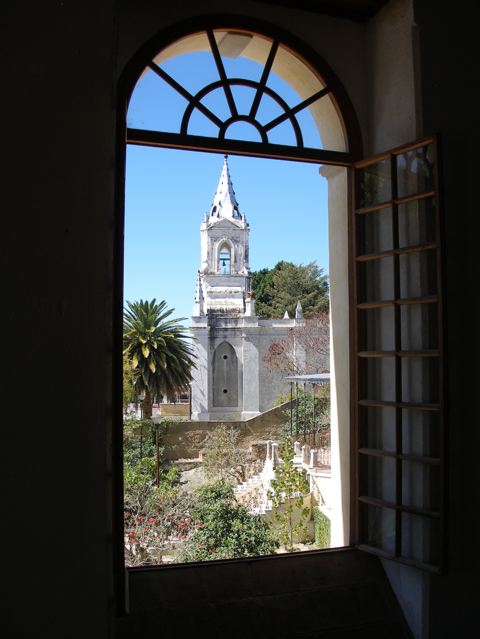 At the opening of George Miller's retrospective, I had the eerie feeling I'd just walked into Chapter Four of my book, where Lili wanders around a gallery opening just like this. I found David in the crowd and squeezed his hand. "Thank you for this," I whispered. If he hadn't gone along with my plan, hadn't gotten me on that plane, I never would have made it.
Sometimes in life you find yourself exactly where you want to be, and you have to pinch yourself and ask how it happened. This, for me, was one of those times—standing in a crowd of new friends— all art lovers— talking about— well— about everything: life, politics, art, culture, the scars of history, from the conquest of the Americas to the war in Afghanistan, surrounded by the photographs of George Miller, a man who had been a witness to so much history.
Sometimes all it takes is a leap of faith, a risk, and taking more risks and leaps and having more faith is what I want to do with the years left to me.
I'm sure George Miller would approve.