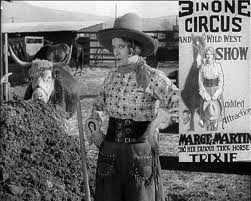 There are days like today when the cows broke down the fence around the house, and I had to herd them all off the lawn (think Dale Evans meets Keystone Cops) when I realize why writers live in studio apartments in Brooklyn. No ranch tasks. Plenty of takeout food.
But then you're in Brooklyn, which I hear is the end-all and be-all of cool, just pas pour moi as I like to say while I'm rounding up livestock.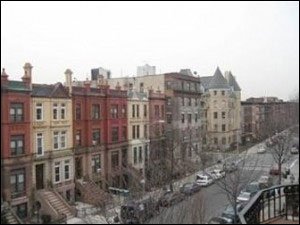 Okay, so no one can really see me living in the big city, right? Still, takeout every now and then would help.
Well, Dave's mom came to the rescue and bought me an All Clad Deluxe Slow Cooker for Christmas. How have I lived before now?
I used to look at Slow Cooker recipes and think, " If I have to go to all the trouble of browning everything—and you do, really, you do— in one pot, why don't I just stick that pot in the oven and call it a braise?"
And then I got the All Clad Deluxe in which I can brown everything, stick the insert into the unit, and six to eight hours later I have dinner. Everything all cleaned up except a couple of plates. I get to enjoy a martini in front of the fire with Dave and not worry about making more than a salad.
The machine required the right cookbook, and after much searching, I found it—The Art of the Slow Cooker by Andrew Schloss.
Right now, I've got a wonderful smelling and tasting red lentil soup from that cookbook bubbling away. I know it tastes good because I cheated, lifted the lid and had a spoonful. I couldn't resist—all that cinnamon, coriander and cumin wafting through the house.
Most Slow Cooker Recipes are pretty grim. You know— a can of mushroom soup, a package of dried onion soup, a slab of frozen meat.
Not this. There are some meat recipes, but there are some great soups, too, and techniques that could be adapted to vegetarian cooking.
Here's one I made the other night that just soothed my cowgirl soul and gave me time to proof and post one more chapter.
A Wonderful Vegetable Tagine Recipe
From Art of the Slow Cooker (Chronicle Books, paperback with color photos, $24.95), by Andrew Schloss
Makes 8 servings.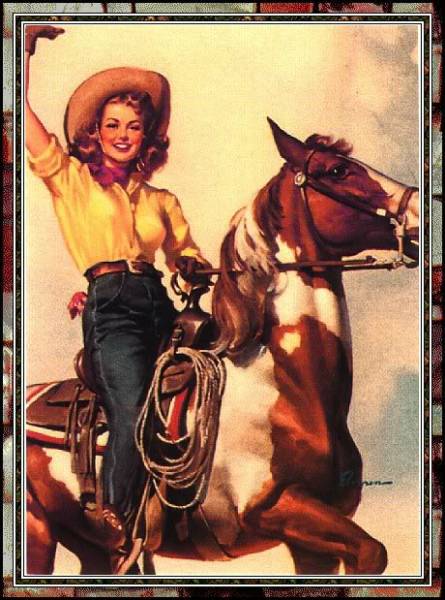 Ingredients
2 tablespoons extra virgin olive oil
2 leeks (white and light green parts only), thoroughly washed and cut into 1/2-inch thick slices
1 small rutabaga (about 8 ounces), peeled and cut into 3/4-inch dice ( I couldn't find so omitted)
2 carrots, peeled and cut into 1/4-inch thick slices
2 parsnips, peeled and cut into 1/4-inch thick slices (didn't have, so they got omitted)
2 celery ribs, cut into 1/2-inch thick slices
2 tablespoons minced gingerroot
4 cloves garlic, minced
1 teaspoon ground turmeric
1 tablespoon fresh thyme leaves
1 teaspoon kosher salt
1/2 teaspoon coarsely ground black pepper
1 teaspoon ground coriander
1/2 teaspoon ground cumin, preferably ground from whole seeds toasted in a dry skillet
1 can (about 28 ounces) diced tomatoes, preferably fire roasted, with their juice
1 can (about 15 ounces) chickpeas, drained and rinsed
1 large butternut squash (about 2 pounds), stemmed, peeled, seeded ( I used two because I didn't have rutabagas and such) cut into 2-inch chunks
1 stick cinnamon
1 tablespoon honey
1 tablespoon fresh lemon juice
1 teaspoon hot pepper sauce
2 tablespoons finely chopped fresh cilantro
Heat the oil in a large deep skillet over medium-high heat. Add the leeks, rutabaga, carrots, parsnips and celery and sauté until the carrots are barely tender, about 4 minutes.
Add the ginger, garlic, turmeric, thyme, salt, pepper, coriander and cumin and stir to disperse; cook for 1 minute.
Add the tomatoes and chickpeas and heat to boiling; set aside.
Put the butternut squash in a 5-to 6-quart slow cooker. Pour the contents of the skillet over the top, and submerge the cinnamon stick in the sauce.
Cover the cooker and cook for 4 to 5 hours on high, or 7 to 8 hours on low.
While the tagine cooks, mix the honey, lemon juice, and hot pepper sauce in a small bowl. When the tagine is done, remove the cinnamon stick, drizzle the honey mixture over the top, and toss gently to disperse.
Scatter the cilantro over the top and serve.