Next week I will complete one of my New Year's Resolutions — to self-publish my novel Palace of the Blue Butterfly, to put it out to the universe, so to speak.
In my mind's eye, I can still see exactly where I was when I wrote the first words of what would become that book. Really, they were more like questions than anything else.
I was sitting on my private terrace in the Villa Montana in Morelia, Michoacan The waiter had taken away my lunch dishes — a lovely fruit platter, a sopa Tarasca, and a basket of warm bolillos. I picked up my black leather-bound notebook, and with the thin point pen I always use, I wrote Who is Vivienne? Why does she live in Mexico City? What has happened to her?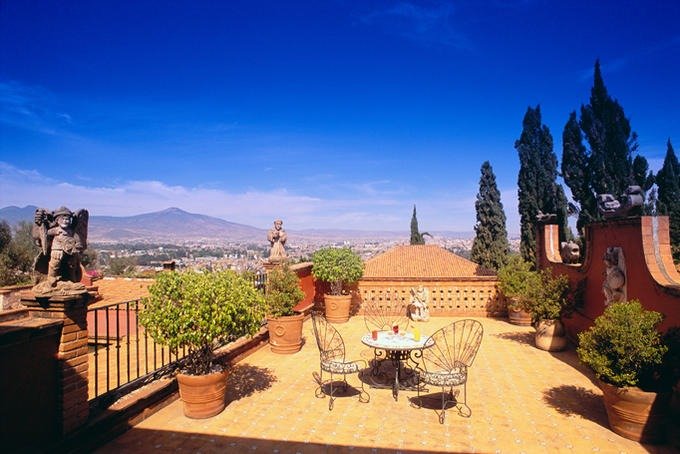 When I started this whole process, I never imagined being able to create an audio book. In the end, it's funny how much the audio medium has impacted my life — first, by working for Public Radio, second, by teaching inner city kids in Oakland to record and produce radio documentaries and plays, and now finally this, my own audio version of my book. (Thank you Seth Harwood and Scott Sigler!)
I always thought I'd play by the rules and stick with the traditional route: write queries, wait patiently, get an agent if I'm lucky (I was), submit it to a publishing house and so on and so on and so on.
And then, I reached a certain age (Ladies, can I hear an AMEN!?!) when playing by the rules didn't interest me so much. Ditto people's approval. Enough already. It was one advantage of the economy tanking. I was forced to be more courageous. Weren't we all?
Look, I figure everything I have in life comes from the fact that some woman somewhere did something untraditional, something she wasn't supposed to do: fight for the vote, form a Union, demand the right to own property, sit in the front of the bus, play male sports and even insist that her husband do half the blipping housework.
I guess this blog, this audio version of Palace of the Blue Butterfly is what freedom looks like.
If you think I'm not the least bit scared, you'd be wrong. But if being scared is stopping you from doing something you really want to do, don't let it.
I'll tell you a little story about the next picture . . .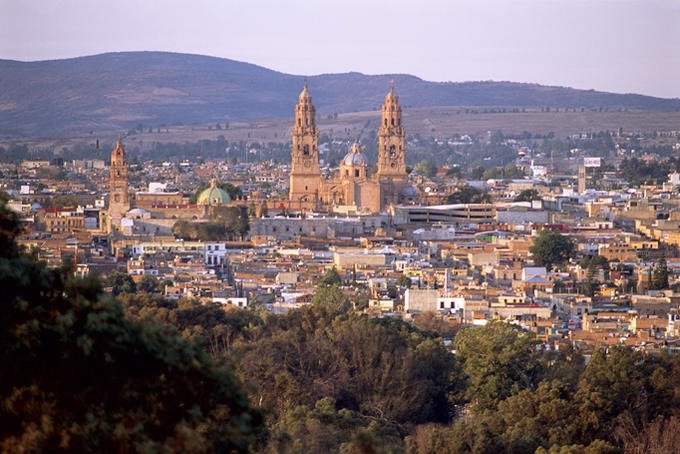 This beautiful city — sort of like a hill town in Italy — is Morelia, Michoacan. Anyone have any idea what's going on there? Actually, many friends of mine live there, and they see nothing of the drug violence. Still, much of Michaocan is in the grips of a Drug Cartel called La Familia.
Well, my first novel — Bird of Paradise — which I intend to podcast here as well, was rejected by a big publishing house with these words to my then agent . . . "Tell your client drugs are over in Mexico."
Gentle readers, I listened to that advice as if it came from on high.
The good thing is I wrote my second novel, which you will hear next week.
The bad thing? Well, I don't know if there was a bad thing. Why? Because I learned, and I'm passing that knowledge off to you.
I don't know how that cautionary tale of yielding too quickly to authority may apply to your life, but if it does, you'll know what I mean.
Listen to your own truth.
Love, Jane