The Thanksgiving guests have all departed, gone back to their busy lives in the Bay Area, and I'm left here on the ranch in the quiet stillness of frost and fallen leaves. Friends' absences or not, there's always something quiet and still about this time of year— that lull between holiday celebrations. It's when I feel the season most intensely.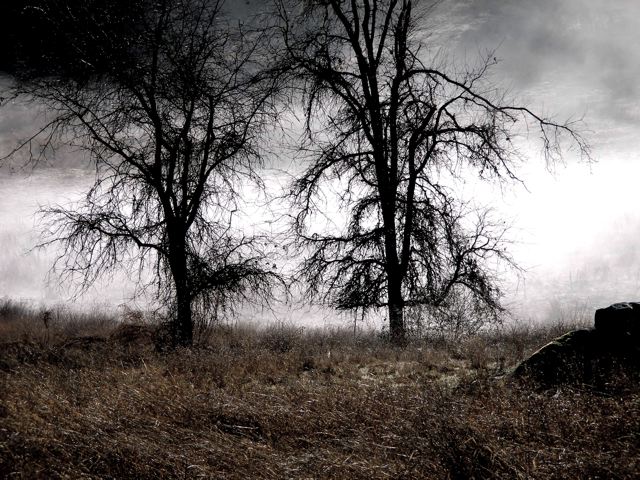 This morning, standing on the porch, coffee cup in hand, just as the sun came up over the hills, I watched the mist lift from the meadow as the flickers pecked around in the snow searching for insects.
By the time the sun hit the porch roof, the snow began to melt, and clear droplets fell from the side of the house. It was the only sound I heard— no wind, not even falling leaves.
I wanted some way to describe this feeling of melancholy, joy and even a little fear— of the coming winter, the inevitable revelations the new year will bring— and I remembered an exquisite poem by Louise Gluck.
Stanley Kunitz described her poetry this way: Everything she writes turns to music and legend.
See what you think.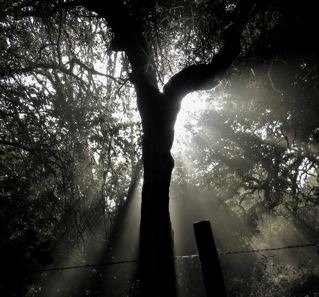 ALL HALLOWS
Even now the landscape is assembling.
The hills darken. The oxen
Sleep in their blue yoke,
The fields having been
Picked clean, the sheaves
Bound evenly and piled at the roadside
Among cinquefoil, as the toothed moon rises:
This is the barrenness
Of harvest or pestilence
And the wife leaning out the window
With her hand extended, as in payment,
And the seeds
Distinct, gold, calling
Come here
Come here, little one
And the soul creeps out of the tree.