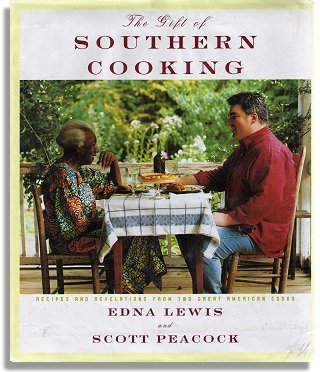 . . . Here's a great recipe for a Thanksgiving hors d'oeuvres from two wonderful southern cooks. These Cheese Straws taste just like my mother's.
Recipe: Cheese Straws
1 2/3 cups unbleached all-purpose flour
1 1/4 teaspoons dry mustard
1 teaspoon salt
1/4 teaspoon cayenne pepper
1/2 pound extra-sharp Cheddar cheese, coarsely grated (2 1/2 cups)
1 stick (4 ounces) unsalted butter, at room temperature
2 tablespoons water
Sift the flour, mustard, salt and cayenne into a medium bowl. Using an electric mixer, beat the cheese and butter on low speed until well blended. Gradually beat in the flour until completely incorporated. Add the water and beat for 1 minute.
Turn the dough out onto a lightly floured surface and knead 5 times. On a large sheet of wax paper, roll the dough into a 12-by-9-inch rectangle. Slide the dough onto a cookie sheet and refrigerate until chilled, about 15 minutes.
Preheat the oven to 425°. Cut the dough in half crosswise, then cut it into 6-by-1/4-inch strips. Transfer the strips to 2 cookie sheets. Bake 1 sheet at a time for about 14 minutes, or until the cheese straws are golden brown and crisp. Let cool slightly, then transfer to a rack to cool completely.
MAKE AHEAD The Cheese Straws can be stored in an airtight container for up to 1 week.
I'm making mine this afternoon. They're perfect with my traditional Thanksgiving cocktail — Maker's Mark Old-Fashioneds.
Happy Thanksgiving from the Ranch!