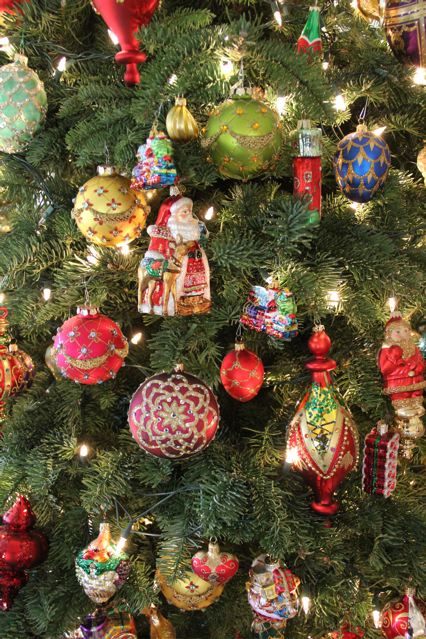 My daughter and son-in-law are arriving tomorrow for Christmas.
I've got trees in all the rooms, and everything is merry and bright!
When I saw how this picture turned out, I realized this was a perfect place for a family Christmas recipe, so here's my little gift for you, dear readers. I think I might have married Dave just to get my mitts on these cookies!
Grandma Winnie's Christmas Sandies
Ingredients:
2 sticks of butter
1 tsp. vanilla
1/4 cup of sugar
1 cup finely chopped pecans
1 tsp salt
2 cups of flour
Powdered sugar
Preheat oven to 325.
Cream butter and sugar. Add vanilla and incorporate. Stir in pecans and mix well.
Sift dry ingredients and add to butter/sugar/nut mixture about a 1/3 of a cup at a time until well mixed. (Don't over-work the dough)
Form the dough into "fingers" about the size of your thumb, maybe smaller, and put on ungreased cooking sheet about an inch apart.
Remove from oven when slightly golden colored and roll in powdered sugar while they are still warm. Roll in powdered sugar again when cooled.
Bake for 20 minutes.
Happy Holidays from Jane