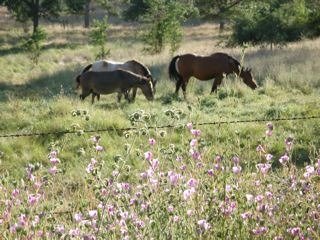 Why blog? Well you might ask. There are a lot of reasons, but mostly it's fun. I love taking pictures of the ranch, because when I take them, I have to focus and be mindful. Those are good things. It's my way of being grateful.
For the horses in the meadow.
For the Farewell-to-Springs that are now blooming all over the place.
But, there are other reasons, too.
When we first moved up to the Sierras and I was an hour and a half from just about everything, I turned to the internet for answers pretty much on a daily basis. Need a recipe that would use all the ingredients in the hydrator? Google. The car sound funny? The cat's eyes running? Google and ditto. It wasn't long before I found a whole bunch of women's blogs that I kept returning to.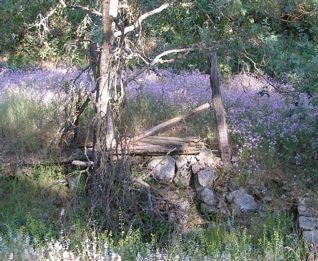 In the darkest days of the economy with two wars going, I could forget about all this for a while. On the women's blogosphere, I'd always find some funny, feisty lady who was doing something creative—anything from making quilts out of her husband's old flannel shirts from the hippie days (you know, the ones with the holes in the elbows he refuses to throw away?), to making bath salts, or homemade paper. Then, of course, there's Pioneer Woman's chocolate sheet cake. That will cheer you up right there!
Finally, I got tired of lurking around in these women's web homes without introducing myself and offering something in return. This is my attempt. And believe me—if I can do it, so can you. I have absolutely noooo idea what I'm doing. The dashboard of my WordPress site might as well be the dashboard of a 747. But hey, it's only a blog! Nobody dies, right? My son-in-law is a medical emergency helicopter pilot. I can't even imagine the courage and nerves of steel it takes to do his job. The least I can do is be just the littlest bit brave.
And then there all my friends in the city,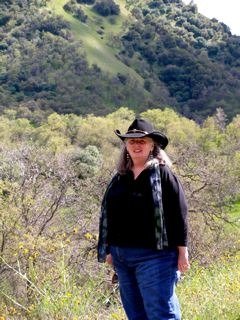 my old book group, the people I taught with, my former neighbors who are beginning to think I fell off the face of the earth. This way they can visit me. Just pour a cup of tea, a glass of wine, turn on the computer and— Yoo Hoo… here I am, y'all.
If you think you want to give this a try, you should check out Tara Frey's book Blogging for Bliss. And you should definitely check out Pioneer Woman's Best Chocolate Cake Ever.